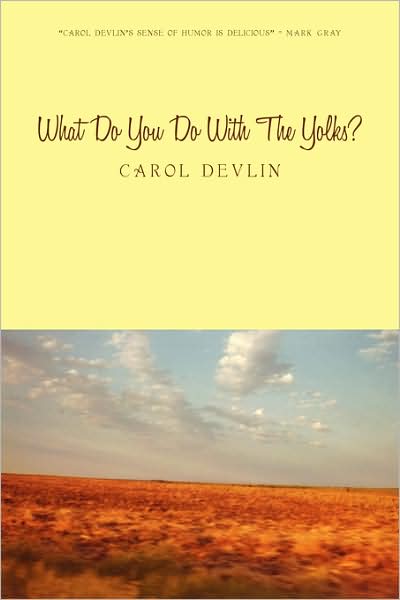 What Do You Do With The Yolks?
By Carol Devlin


Evergreen, Colorado resident Carol Devlin's long-awaited memoirs, What Do You Do With The Yolks?, are written in her voice as a child growing up on the prairie of western Kansas. With accompanying photos, the book is suitable for all ages.
Her story telling, described as "deliciously humorous, charming, and heart-warming", evokes great emotion, laughter, fear and tears, and reminds us of a simpler time in the 40s and 50s. You won't want the stories to end, and when you turn the last page, will experience the sense of loss of a family you've grown to love. You'll find yourself thumbing back to reread your favorites.
Purchase Here at Barnes & Noble
Order by emailing Carol at mtnmeadow2@msn.com.

ISBN 978-1-4401-1036-8 (soft cover)
978-1-4401-1038-2 (Hard cover) 978-1-4401-1037-5 (eBook)